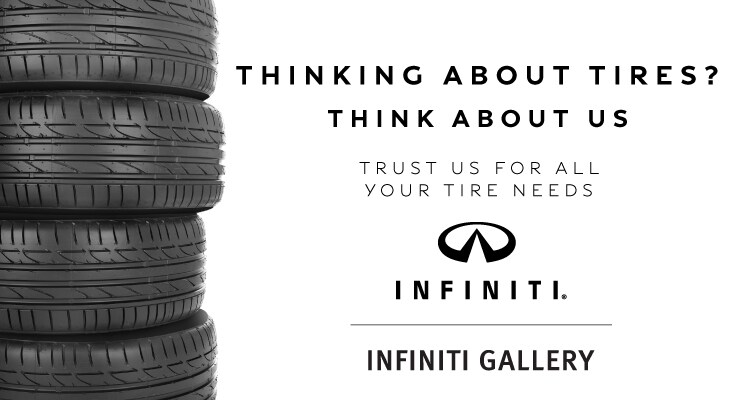 Trust us for all your tire needs! Check out these special offers to help you save.

Shop with confidence with the Infiniti 30-day Tire Price Assurance Program.
If you find a better price within 30 days of purchasing the tires, we'll match
and refund the difference.

 All eligible tires purchased from Infiniti include 24-month road hazard
coverage. Enjoy 100% coverage for the first year, 50% coverage the second
year and flat tire repair coverage up to $40 per occurrence.

50% OFF Tire Storage 
Convenience:  All factory-approved tires are readily available and in stock
Security: We offer better warranties than manufacturers
Informative: We have the most current information on your vehicle
Pricing: We will price match other competitors
We also offer free warranty inspections and free 50 point inspections when installing tires.
Fill out the form to book a consultation and let us help you find the best tires for your vehicle.